Colt 45 has a new CD, and you'll be able to get your hands on one in just a matter of a couple weeks at the most. There'll be some song samples up in the next few days so hurry back to hear what 45 has been doing in Randy's studio.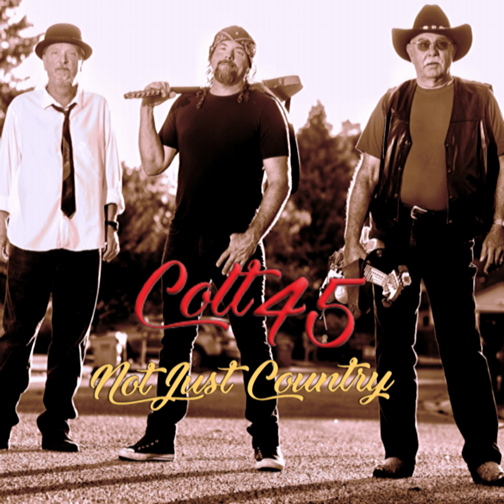 Staying on target for a great night of entertainment is as simple as setting your sights on an evening with Colt 45.  Although its roots are country, this band has grown into a group offering so much more. You won't find a better collection of musicians that are ready to give you a night of original tunes and the widest variety of music around. Drawing from country, pop, R&B and classic rock, Colt 45 covers the spectrum. From artists such as Garth Brooks, Roy Orbison and the Eagles all the way to Billy Joel, Lynyrd Skynyrd, Grand Funk Railroad and Darius Rucker. This group has you covered.
All are strong vocalists, and with their big harmonies there's never a drop in interesting things to hear. Behind those vocals they play guitars, bass, drums and maybe even a bit of keyboards. Colt 45 guarantees to hold your attention and keep your feet tappin'. Just check them out to get an idea of the variety this group puts out every time it's on stage.